Steve Nash Community Assist Day
August 2006

In Steve Nash's home town of Victoria BC a remarkable event took place. With hundreds of fans watching, Steve Nash placed the final square of the new outdoor Sport Court basketball court in Victoria's Central Park.
The City of Victoria in co-operation with The Steve Nash Foundation worked together to re-energize and rejuvinate Central Park. This included a new outdoor play gym,a new native garden and a brand new Sport Court Basketball Court.
The Steve Nash Community Assist Day was just one more way of "growing health in kids".
.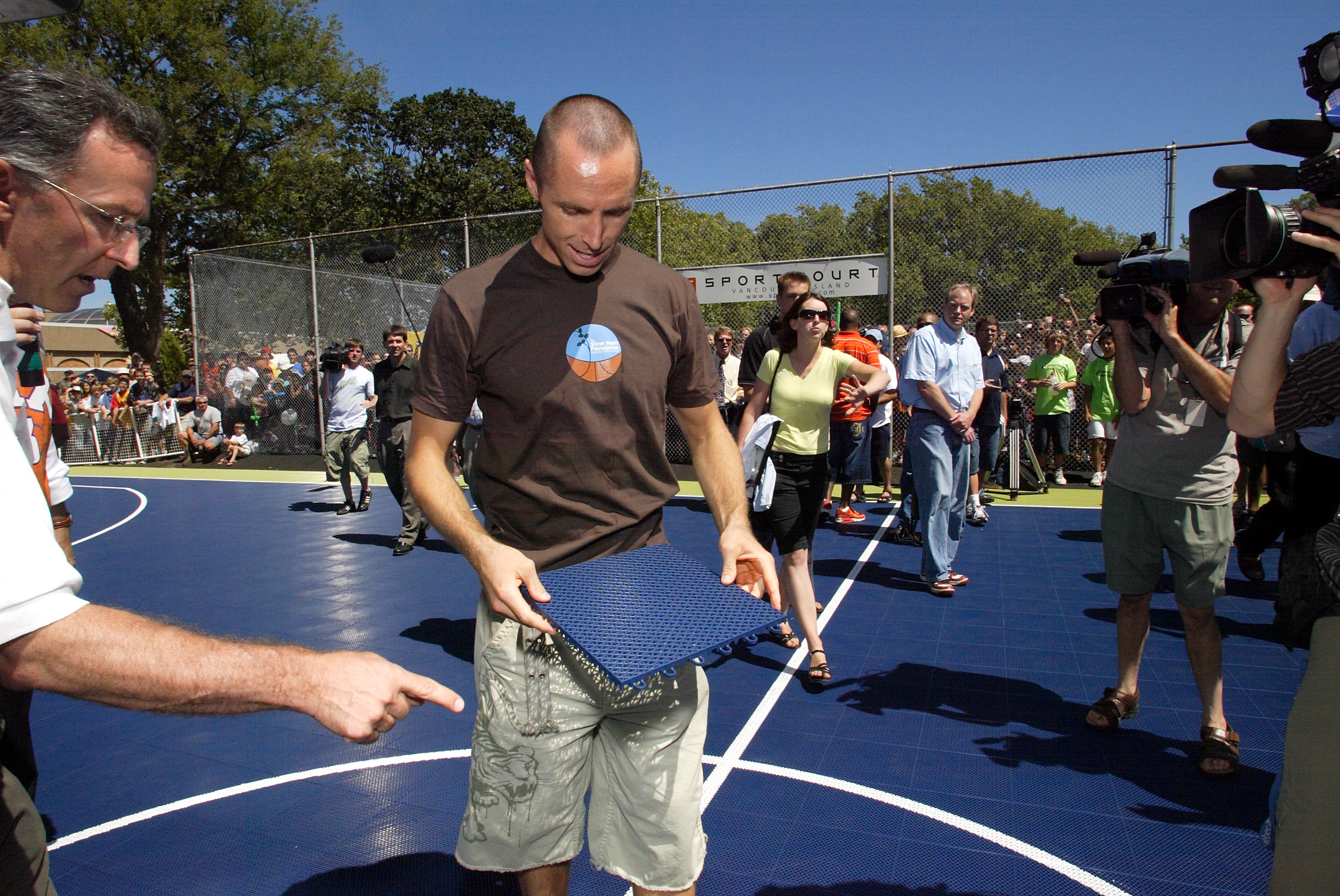 Below is a 90 second video of the "Steve Nash Community Assist Day"